Orange County's Premier Language School
Whether your goal is to communicate more effectively, travel abroad with more ease, discover another culture, meet new people, understand your foreign relatives, or simply broaden your world view, learning another language can be a wonderful and rewarding pursuit.
Best Value
Tuition prices are kept low, but not at the sacrifice of high quality faculty, facilities and staff attention. We set textbook prices at cost so that our students can afford the highest quality university textbooks without breaking the bank.
Best Teachers
We carefully select our faculty and attract the best teachers with very competitive compensation. Our teachers care about their students and create a dynamic, supportive environment which is most conducive to learning.
Best Location
We are located in the very best location in the heart of the Segerstrom Center for the Arts complex, next to the South Coast Plaza in Costa Mesa, in walking distance to superb dining, shopping and cultural venues.
Our Orange County language courses include:
Lively courses in 20 languages
College level faculty and textbooks
Many other languages also available including Chinese, English, Japanese, and more others
Convenient weeknight classes meet once a week in 80-minute sessions for eight weeks
All classes are limited to no more than 10 students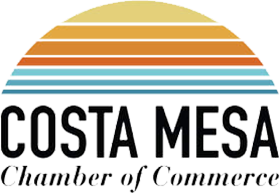 We also offer a full complement of language services that can be tailored to meet individual needs.
About the Institute
The Orange County Lingual Institute is Orange County's premier language school offering an unparalleled and comprehensive schedule of Orange County French Classes, Orange County Italian Classes, Orange County Spanish Classes and language classes in 20 languages.
The Orange County Lingual Institute is conveniently located near the South Coast Plaza in Orange County and has been in business since 2012. All scheduled classes are held at our beautiful facility located next to the Segerstrom Center for the Arts in Costa Mesa.
I'm taking the French class with prof Mary-Morgan. I'm really enjoying every sessions. The length of classes are perfect, the time is good for someone like me who is working full-time. The pace is also great! And last but not least, Mary-Morgan is a great teacher with a passion for teaching! She doesn't miss a second to teach something or remind us of the grammar/vocabs. I definitely recommend the French classes to anyone who wants to learn the language.
After moving to a bigger city, I am adoring all of the amenities OC has to offer; OC Lingual institute being high on the list! I speak conversational...
This is such a great place to learn french. I decided to take french at the beginning of March 2020 and have learned so much so far. I started at Beginner II because I knew some french prior to coming to the institute.What I love most about the Institute is that the class is so small. There were about 4 other classmates in my class. (I am used to learning a language in a high school or college class of around 30+ people which is a tough learning environment for me.) Everyone was so sweet and made the class fun.I also had the BEST instructor... Laeticia!!!!! She is SO kind, funny, understanding, and extremely helpful. She pushed our class to practice and speak with one another. We also focused on reading/prononciation and translating. At times it was tough but it is so essential! Thank you Laeticia!10/10 would recommend coming to this institute if you are looking to learn a new language or improve it! Just know - it doesn't come easy and you will have to "study" and do "homework" each week so you keep up with the class.
I have been taking Spanish for about 1.5 years now. I studied in high school but remembered very little. I couldn't get through the pretérito past tense....
I tried learning French through online apps and You Tube videos for months but to no avail. I am a beginner in the French language and have been taking lessons since the beginning of 2019. Marie, our teacher, is very patient and makes the class fun. She is an excellent teacher and I've learned so much. Her emphasis on practical vocabulary, grammar, and pronunciation gives us a well rounded language experience. She is genuinely interested in helping the students succeed. Jessica at the front desk and the other staff members are equally helpful and eager to help. They work with your busy schedule and are very accommodating. I'm so glad I am taking my classes here.
My experience with OCLI was great!! Administratively, the institute is very easy to navigate. I handled registration and level placement all on the...
Great place for busy adults to learn a foreign language!As a full time worker I was nervous I would find somewhere that worked for me, enter Orange County Lingual Institute. The classes are catered to adults and they offer evening hours. If you are taking a popular language such as French or Spanish they have many time/day options. They offer so many different languages from basic to advanced.My German teacher Doreen is extremely nice. And I notice most of the teachers including my own bring in food or specialty items from their home country to the students. Classes are once a week, but you buy your own book and do homework. If you miss a week, they allow you to sit in on another class another day to make it up.The front desk staff is always friendly and helpful. And the facility itself is in a very nice area (business center across from South Coast Plaza), with a gorgeous courtyard, clean, and well maintained. And they leave out coffee and tea for students before class, so appreciated!
OC Lingual Institute is EXACTLY what I've been searching for! I've always wanted to learn how to speak Spanish, as a new skill and for travel. They offer...
I have been going to OCLI for nearly a year, and I have enjoyed the experience of learning new languages with awesome, effective, and welcoming instructors and staff. Learning languages is important to me and I am so grateful this incredible resource is available to Orange County.
Monica is amazing! She really makes the class fun and engaging. I highly recommend taking her Spanish classes. Gracias profesora!
Choosing the right language-school in OC is a highly personal decision!I am a lucky person and I found the right language school for me. My experience at the Orange County Lingual Institute has been remarkable. The Institute has a pleasant and welcoming environment. It looks like a family, with totally engaged teachers. It is clear that, that the institute's philosophy is to make sure, their students are continuously improving. This was an important value for me. By the way, my English is getting better! Many thanks to Jenna and Mary-Morgan, two incredible teachers, many, many thanks!
I've learned more from the Orange County Lingual Institute in just a few weeks than I've learned trying apps and other schools for the last year. My Spanish...
I've been taking Spanish at Orange County Lingual Institute for over a year. I started at a beginning level and now I'm taking intermediate level classes. My experience at this school has been very positive and I would highly recommend it to anyone wanting to learn a foreign language. I've had several teachers and they have all been professional, knowledgeable and fun. One of my favorite things is that there is a variety of classes at different times of the day. It's so great to be able to take a class at the time that works for your schedule, which is mid morning-lunch time for me. The classes are small. I don't think I've ever had more than6 students in my class. This gives you an opportunity to get to know your teacher and classmates pretty well and to learn in a nice and relaxed environment. I'm pleased to say that I understand someone speaking Spanish very well now. I can carry a decent every day conversation in Spanish, too. Just one year of classes has done that and I can't wait to see my progress after another year or two.
I am on my 3rd term of Spanish through the OC Lingual Institute and it has been a great experience. The in-person classes are in a very nice facility and...
Great place to learn a foreign language. They have the right ideas, good class schedule, reasonable price, and perfect class size. Spent over a year learning Spanish here, had so much fun and made wonderful friends. I'm sure I will be back for more.
I enjoy taking Spanish class with Monica so much. She always caters the class towards the needs of the students in that specific class and is always willing...
Since the very beginning of my French journey, everyone at the OCLI has been so helpful and personable. The warmth and positive energy of the staff, teachers, and students make you want to try your best. Mary Morgan truly cares about her students and in just a year, I've learned so much from her. All of her students agree that she is an amazing teacher that immerses you in the French culture and mannerisms. Way more than just a textbook! The classes are smaller so you definitely get to know each other without feeling pressured. I have a difficult schedule so they've been able to accommodate my needs by offering makeup bonus classes. Doesn't matter if you're a child or an adult, everyone is welcomed! Overall 10/10 and I recommend to anyone who wants to learn another language.
I've been with mi maestra Monica since this January, starting with Beginning Spanish, and I am very happy with my progress. Monica is great at...
What a great decision it was to start taking Spanish for the first time at OC lingual. I started with Beg 1 Spanish since I had zero Spanish. Been going for 6 months now and I love it. I should probably be studying some more at home but regardless the classes are awesome. The teacher, Dianne, is great, super patient and really helpful. Classes range from 4 - 8 people so you get lots of attention which really helps when you are struggling. I highly recommend coming to OC Lingual Institute if you are thinking of learning a new language.
I started learning Spanish at OC lingual Institute this semester. I am a beginner and currently in level 1. My teacher Senora Monica is an excellent...
Great teachers. Amazing staff supports. Best location in oc. Convenient and safe parking. Classes are rich in contents and appropriate. The private classes are reasonably priced and very very practical. Highly recommended.
I am learning Spanish here and I absolutely love it! Monica has been my instructor since level 1 and she is awesome! I've really enjoyed having a native...
This review is for the Beginner Tagalog classes at OC Lingual Institute.I wanted to study Tagalog to learn my native language. Both my parents are from the Philippines, and my mom speaks fluently, but we never spoke Tagalog at home, so I never picked it up.I was searching for local, Beginner Tagalog courses in Orange County (which was quite difficult to find), and found courses through the OC Lingual Institute.So far, I have taken 5 classes with a small cohort of 3 students, and our wonderful instructor, Kathryn.For anyone looking to learn Tagalog from scratch, Kathryn has been an amazing instructor. For reference, we practice through required textbooks/workbooks, which offer vocabulary word banks and grammatical structures. Kathryn walks us through the proper way to speak in Tagalog, teaches us pronunciation, and takes the time to answer our questions.My friend (who's also taking the course) and I are highly interested in continuing to higher level courses.No matter which institution/platform you decide to learn language, your ability to learn more slowly/quickly is highly dependent on your effort. Since the COVID-19 pandemic/the start of my new work schedule, the online courses have been extremely convenient/easy to learn from.I recommend the OC Lingual Institute to anyone looking to learn Tagalog in Orange County. Thank you, Jessica and Kathryn, for making the process to enroll and to learn Tagalog very smooth/fun!
I have been taking Italian lessons from OC Lingual for several years now. My teacher, Maria Olivieri Minney, is great. She is engaging and fun, and her...
The teachers are excellent and the staff is efficient and friendly. The school is very well run and organized. My husband and I take classes there are we both impressed with the quality of instruction and the administration staff. The parking is convenient and the school validates the parking for the time in class. We would recommend this school for language students.
The OC Lingual Institute is an excellent foreign language school with small class sizes, professional teachers, and a well-organized staff. I really enjoy...
My Italian classes at OC Lingual Institute taught by Maria Olivieri Minney are my weekly 90-minute escapes to Italy! If you've ever dreamed of learning the...
It has been such a pleasure learning Italian at OCLI. In-person classes pre-pandemic were well-organized, with parking convenient and free thanks to ticket...
I am so happy that Orange County offers an amazing opportunity to learn any language. I signed up for an Italian language class through the Orange County...
My fiancé and I are finishing up our third semester in Farsi class and cannot speak more highly of our instructor, Shiva, and Lingual Institute. Shiva is a...
The last year I've spent here has been amazing. I chose to study Korean last year, and this place was the only one that responded in a timely manner and...

Marhaba!! Marhaban if you're feeling formal!I have to admit, I was a little nervous about signing up. I didn't find any reviews for Arabic classes so here...
The OCLI experience has been great. My husband and I have learned so much. We can speak basic Italian and understand and read much more than speaking. We...
This is the best foreign language school you can possibly find in California. I searched long and hard before I found it. They teach so many languages and...
In 2019, prior to visiting Italy, I decided it would be fun and challenging to take a course in conversational Italian. I started out in the beginning 1...
I have been studying Italian with Valentina since the beginning of the year in hopes of learning enough of the language so I can somewhat communicate the...
I'm currently taking Italian lessons at the OC Lingual Institute. Valentina has been my instructor for several months now and I'm very pleased with her...
Orange County Lingual Institute has been so great in getting me back to speaking Spanish again! At one point in my life, I took 4 years of Spanish in high...
I've been a student here for years studying Russian and French. The instructors are native speakers who do a great job of not only helping with grammar and...
Towards the end of 2019, I made the decision to learn Vietnamese. Initially, when I signed up for the beginner class for the Fall session, the session was...
This review is for the Beginner Tagalog classes at OC Lingual Institute.I wanted to study Tagalog to learn my native language. Both my parents are from...
I tried learning French through online apps and You Tube videos for months but to no avail. I am a beginner in the French language and have been taking...
I love the OC lingual institute. I enjoyed my time there by learning Spanish! The whole place and classes are clean and nice. People who work there are very...
I am taking French again after 20 + year break and Professor Marie Morgan is absolutely outstanding to learn from! She works very hard and her workshops are...
Orange County Lingual Institute is the spot to go if you are serious about learning a language. The weekly classes are set up in a way that challenges you...
Good place to learn Japanese.The classes are very challenging if you have no previous knowledge of the language, they are fast-paced and we learn a lot of...
Great place for busy adults to learn a foreign language! As a full time worker I was nervous I would find somewhere that worked for me, enter Orange...
Decided to push myself and start learning French and it's crazy to think that was almost 2 years ago! That is how much of a breeze it has Benz the...
A great language school! I enrolled in Advanced German here, and my German greatly improved! My listening abilities in particular improved dramatically; I...
Why the Orange County Lingual Institute?
The Orange County Lingual Institute is your best choice for learning a language in Orange County. Our Orange County language courses are taught in our new facility near the South Coast Plaza next to the Segerstrom Center for the Arts in Costa Mesa. We take pride in offering the highest educational experience and pay close attention to each important facet of learning.
YOU CAN DO IT!
Anyone can learn a language at a very reasonable pace while enjoying life in Orange County, maintaining a job, and being involved in their family life. Just three major ingredients are needed:
Success in learning a language here at the Orange County Lingual Institute can be achieved by attending an 80-minute class once a week, completing 15 minutes of homework each night, and being persistent. The classes include elements of laughter, fun and camaraderie, making it a weekly event people really look forward to attending. People are taught steadily; as they are inspired and motivated to continue, they keep at it and become more advanced in their skills.
As students progress, they continue to attend increasingly advanced classes, where they review, practice, increase their vocabulary and their speed, and become more fluent. Learning a second language enriches the lives of the speakers and is an amazingly rewarding experience.
Centrally located in Costa Mesa, our language classes are convenient for people living or working in Costa Mesa, Anaheim, Santa Ana, Irvine, Huntington Beach, Garden Grove, Orange, Fullerton, Mission Viejo, Westminster, Newport Beach, Buena Park, Lake Forest, Tustin, Yorba Linda, San Clemente, Laguna Niguel, La Habra, Fountain Valley, Placentia, Rancho Santa Margarita, Aliso Viejo, Cypress, Brea, Stanton, San Juan Capistrano, Dana Point, Laguna Hills, Seal Beach, Long Beach, and other communities in Orange County.