Online Language Classes
Learn a new language from the comfort and safety of your own home! Online language learning is fun, exciting, and one of the quickest ways to learn a new language. Virtual language classes are held during convenient evening hours throughout the week. We offer online language classes for adults and kids, as well as private online language lessons and online corporate language training. Check the full class schedule for a complete list of online language courses and register today!
Adult Language Classes
Most of our adult group classes are scheduled during the evening with the first session running from 6:00 to 7:20 p.m and the second session running from 7:35 to 8:55 p.m. Some 80-minute classes in French, Italian, and Spanish are also offered during the day. Check the schedule for a complete list of all classes.
Kids Language Classes
Little Linguals – Designed for children aged 8-12, the Little Lingual classes in Spanish, French, Italian, and Chinese are geared to get an early start on language learning while helping children enjoy and appreciate a different culture. This is the best time for them to learn a foreign language. Our exciting "Little Lingual" classes meet once a week during the afternoon for one hour.
Class content includes Alphabet, Songs, Games, Practical Words and Phrases, and Basic Dialogs. Ages 16 and above can join our regularly scheduled adult classes. Private lessons are always an option for any age. We have native-speaking teachers in over 30 different languages and the expertise to address many translating and interpreting challenges. This is a highly customized offering, so please call us at (714) 662-5400 to discuss your translating or interpreting requirements.
Private Lessons
Some people prefer to take private lessons instead of joining a scheduled class, or take private lessons to occasionally augment their classes. The advantages of private lessons are that the sessions are tailored to the specific needs of the students and they can be useful if the student's language knowledge is uneven, if a more intensified study program is needed, if scheduling or privacy is a concern, or if a student's age requires private instruction & custom curriculum.
With our large staff of native speaking teachers we can schedule private lessons in most languages. We sell our private lessons in packages of eight 80-minute sessions unless you are enrolled in a class and then they can be scheduled individually.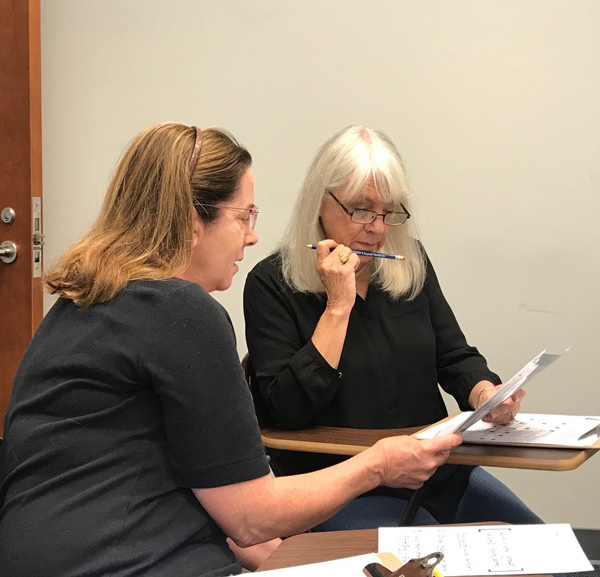 Corporate Language Classes
In today's competitive global marketplace, greater job success often depends on foreign language skills and knowledge of other cultures. The ability to overcome cultural barriers within international corporations, meet foreign partners and clients on their own turf, and move fluidly between cultures is in demand. A multilingual resume is no longer a luxury but a career requirement.
Our customized corporate training programs focus on coaching professionals: from assistant personnel exposed to international calls and foreign correspondence to the highest corporate executive required to negotiate, evaluate and represent a corporate agenda on an international platform. Our programs consist of tailor-made, industry-specific packages that train students in not only the foreign language but also related communication skills and job-specific terminology.
We follow the principle that the role of successful language training is to increase the student's overall communication skills while operating in a foreign language or while dealing with foreign partners. The unique success of our language and communication training is based on our philosophy that language learning is an integral part of focused communication development and job specialization.
Our training concept combines the highest academic standards with business-savvy communication skills such as intercultural business relations and targeted job specialization.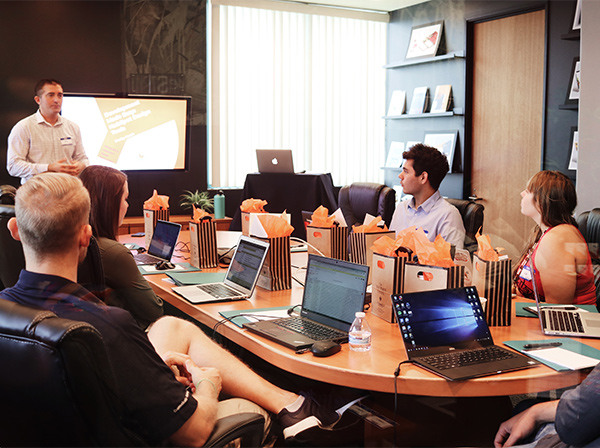 Why Choose Us?
The Orange County Lingual Institute offers the most comprehensive selection of language classes in the Orange County area. Classes are held at our facility located near the South Coast Plaza and the Segerstrom Center for Arts at 600 Anton, Garden Suite B in Costa Mesa, CA. We take pride in offering the highest level educational experience. Check out our reviews.